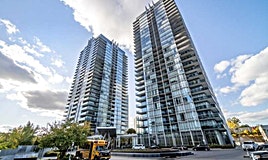 The downtown Toronto condo market has been hit hard by the COVID-19 pandemic. Many homebuyers flocked to the suburbs while investors struggled to find new tenants for their condo rental units despite cutting prices.
As a result, resale condo listings have soared far beyond current buyer demand, causing prices to decline in November, according to the latest data from the Toronto Regional Real Estate Board.
Faced with the most challenging conditions in years, agents active in the city's condo market have had to adapt to the pandemic-influenced market and adjust their clients' expectations along the way.
Although vaccine distribution is now underway, the effects of the pandemic on the Toronto condo market won't clear up overnight. Livabl caught up with brokers Kori Marin and Ralph Fox from Sage – Fox Marin Associates to gain some insight on how they've helped clients sell condos during the pandemic.
Seller expectations are being managed more
Toronto is now under its second lockdown of 2020, but the housing market isn't experiencing the same kind of sales standstill as it did in the spring.
Marin explains that Toronto has adjusted to the new normal under COVID-19, with buyers, sellers and condo buildings collectively finding their footing when it comes to organizing in-person showings and determining reasonable safety protocols.
Good listing agents have played a role in managing their clients' expectations along the way, Marin says. Keeping condo sellers informed about the new price-per-square-foot standards for condos has been critical. Similarly important is continuing to offer realistic pricing despite the increased odds of low-ball offers and creating attractive listing marketing materials.
Photo: Dane Deaner / Unsplash
"The sellers that are going to do well are going to be the ones that are working with experienced agents who can offer all of the various levels of service that would put their listing out on their best foot forward, and make sure [listing's are] priced right in today's market, not in yesterday's market or six months ago," said Fox.
Condo marketing has evolved
The condo market has shifted over the course of 2020, and so have marketing strategies and tactics.
Video walk-throughs and tours, while popular during the first lockdown, are becoming less of a necessity these days and more of a convenient time-saving measure. Buyers and tenants are far more selective in the properties they choose to see physically, and still prefer to develop an in-person emotional connection when possible, Fox and Marin explain.
As always, a property's listing description is an opportunity for the selling agent to elaborate on the suite and its features. Pre-COVID, a condo listing might have touted the unit's proximity to cafes, clubs and restaurants. Now, real estate copywriting has shifted to focusing on amenities that are accessible during the pandemic, such as parks and private outdoor space.
Photo: Noelle Guirola / Unsplash
"I think we've always been very driven to making it a personal experience about the actual suite, but we've often highlighted the neighbourhood, and I do think we have adjusted [to that]," said Marin.
Condo buyers now have the upperhand with offers — and that goes beyond price
Prior to the pandemic, Toronto condo buyers faced stiff competition and often found themselves in bidding wars. Now, current market conditions have handed buyers greater negotiating power, meaning they can now add more conditions and requests to their offer than before.
"The demands that buyers are putting on [offers] are much, much higher than they've ever been before," said Fox. "As listing agents, we are experiencing more back and forth from the time an offer gets accepted to completion than we ever have before."
Marin says that even offers below list price are appreciated by condo sellers these days considering market circumstances, even though they also tend to be packed with clauses.
"We've definitely seen low-ball offers and we've definitely seen offers with more conditions and we've worked harder than ever before to make those offers work," said Marin. "I think sellers need to be open-minded, and I think they need to be flexible."
Written by Michelle McNally, Livabl